News
SwissSkills 2022 - Discover 150 professions!
September 2022
On 7-11 September, the SwissSkills national championships will be held in Bern. This is a very significant event for thousands of young people, future professionals in their field.
Artsupport has been supporting the SwissSkills jewellery sector for many years because fostering a young generation of jewellers is one of our company's missions. We are delighted to provide young people at the start of their professional careers with the opportunity to work with the latest technology and tools, to help them realise their creative potential and to grow their careers faster.
We invite all those interested in learning more about the jewellery profession and other careers to this truly ambitious event. You can find out more on the official SwissSkills 2022 website.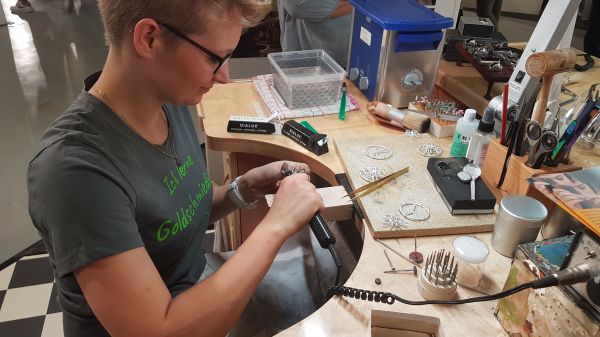 ---
Innovations and traditions. Artsupport at EPHJ 2022
June 2022
The EPHJ exhibition in Geneva is a flagship event for Artsupport, showcasing both the latest and proven tools and technologies.
You will be able to test the new groundbreaking PUK 6 spot welding system as well as various laser welding equipment. With the latest Formlabs Form 3+, learn how SLA 3D printers can streamline the production process.
Our special guest Todd Daniels will demonstrate engraving and stone setting with GRS tools - the leading tools for customizing jewelry and watches.
This and much more awaits you at our booth B36!

EPHJ, Geneva, Palexpo (Switzerland)
14 to 17 June 2022
EPHJ website: www.ephj.ch
Free tickets
---
Join the free online demo by Jura!
Not so long ago we introduced new tools for stone setting and engraving, developed by the world-renowned jeweller Jura.

We are pleased to invite you to a free online demonstration, on Tuesday, September 28, where Jura himself will explain and demonstrate the functionality of the two key "Jura by GRS" tool systems: QC Classic Workholding and the 3X Line. You will also have the opportunity to ask him questions.

The demonstration is part of the J-1 Masters Online Tech Show, which will be held Sept. 26-28 and will include paid and free workshops for goldsmiths. More information about this event can be found by clicking the button below.

The streaming is in English, but because of the visuals, it is easy to understand. To participate in the free online demo of Jura by GRS, all that is required is a brief pre-registration.
Register for Jura's free demo
---
Artsupport invites you to the EPHJ show!
September 2021
We look forward to present you on the EPHJ 2021 our exclusive and newest products:
- The innovative tools for stone setters and engravers Jura by GRS, which will be represented by the great stone setting demo from Ben Bentvelzen;
- EPAG Smart, the latest solution for gentle polishing;
- The unique sharpening device for beading tools BEVELUX, a real "must have" for every goldsmith!
- And our core offer - the demo of the latest laser welding machines.
This and much more awaits you at our booth B42!
EPHJ, Geneva, Palexpo (Switzerland)
14 to 17 September 2021
EPHJ website: www.ephj.ch
Free tickets
---
---